DALLAS DJ FOR HIRE:
THE KEY TO A SUCCESSFUL CELEBRATION!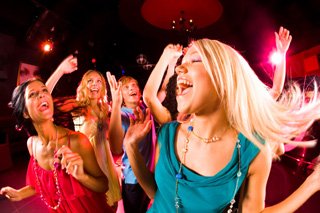 Hello there, wonderful readers! You're here, eager to learn about the world of DJing and why it's the best kept secret for making your celebrations special, and I couldn't be happier to have you. As a seasoned DJ who specializes on events for people over 30, I'm here to share my knowledge and advice on why hiring an expert DJ may completely transform your next significant occasion.
The Role of a DJ in a Successful Celebration
Imagine this: Even if you are at a party with friends and family, something is missing. You just feel like something is off about the mood, but you're not sure what. A skilled DJ can perform their magic at this point.
Why Choose a Professional DJ?
Sure, you could just make a playlist and push shuffle, but a professional DJ's knowledge and experience truly elevate the experience. I'll use a narrative to demonstrate this.
I was asked to DJ a couple in their 50s' milestone anniversary celebration a few years ago. They were prepared with a playlist, but as the evening progressed they were aware that the atmosphere needed to be amplified. I switched effortlessly between their chosen songs and up-tempo classics that got everyone on the dance floor. A skilled DJ can work magic like that to make a night they won't soon forget.
Customizing the Soundtrack
Professional DJs stand out in part because of their ability to alter the music for your event. For instance, when you hire me, I take the time to learn about your musical tastes and create a playlist that ideally fits both your preferences and the atmosphere of the event.
Let me share with you a wedding I recently DJ'd. There was a wide range of guests of all ages for the bride and groom. Making ensuring that everyone had a wonderful time was the task. I collaborated extensively with them to produce a playlist that skillfully blended timeless songs with current hits. It was lovely to witness the many generations together on the dance floor.
The DJ's Equipment and Setup
You might not think about it, but the DJ's equipment and setup play a massive role in the success of your event. The right equipment not only ensures great sound but also transforms the atmosphere.
I vividly remember a corporate event I DJed, where the client insisted on using their own sound system. Unfortunately, it wasn't up to the task, and the music fell flat. I later convinced them to let me set up my professional gear for their next event, and the difference was night and day. The music resonated, and the event was a hit.
Reading the Crowd and Adapting
DJing is more than just playing music; it's also about reading the crowd and responding to their mood. This is especially important when you're DJing for a varied crowd.
I once provided the music for a charity function that got off to a quiet start. But as the night wore on, the vigor increased. I observed the crowd's cues and changed the music accordingly. It turned into a full-fledged dance party by the end of the evening, and the charity raised more money than ever.
Managing Requests
Requests are part and parcel of DJing, and managing them is an art in itself. When your guests want to hear their favorite songs, it's essential to strike a balance between their requests and the overall atmosphere you're trying to create.
I recently DJed a birthday party where the guests were passionate about their song requests. While I couldn't play every track, I made sure to incorporate some of their selections at the right moments. It's all about finding that sweet spot that keeps everyone engaged and having a blast.
Client Testimonials
The best way to understand the value of a professional DJ is to hear it from those who've experienced it. Here are a few testimonials from satisfied clients:
"Our wedding was a dream come true, and it wouldn't have been the same without our incredible DJ. He had everyone dancing the night away!" - Sarah and Michael
"I've been to many corporate events, but the music at our last one was on another level. The DJ made the evening unforgettable!" - John, event coordinator
Booking a Dallas DJ
If you're sold on the idea of having a professional DJ at your next celebration, here's how you can make it happen:
Reach out to us to discuss your event and preferences.
We'll schedule a consultation to get to know your musical tastes and event details.
Once we have all the details, we'll work with you to secure your date and ensure everything goes off without a hitch.
A professional DJ is the secret sauce for making your celebration unforgettable, and you deserve nothing but the best. With the right music, energy, and atmosphere, your event will be a hit that everyone talks about for years to come.
Don't miss out on the opportunity to elevate your celebration. Contact us today, and let's create an unforgettable musical experience for your next event. Your dream celebration is just a DJ away!